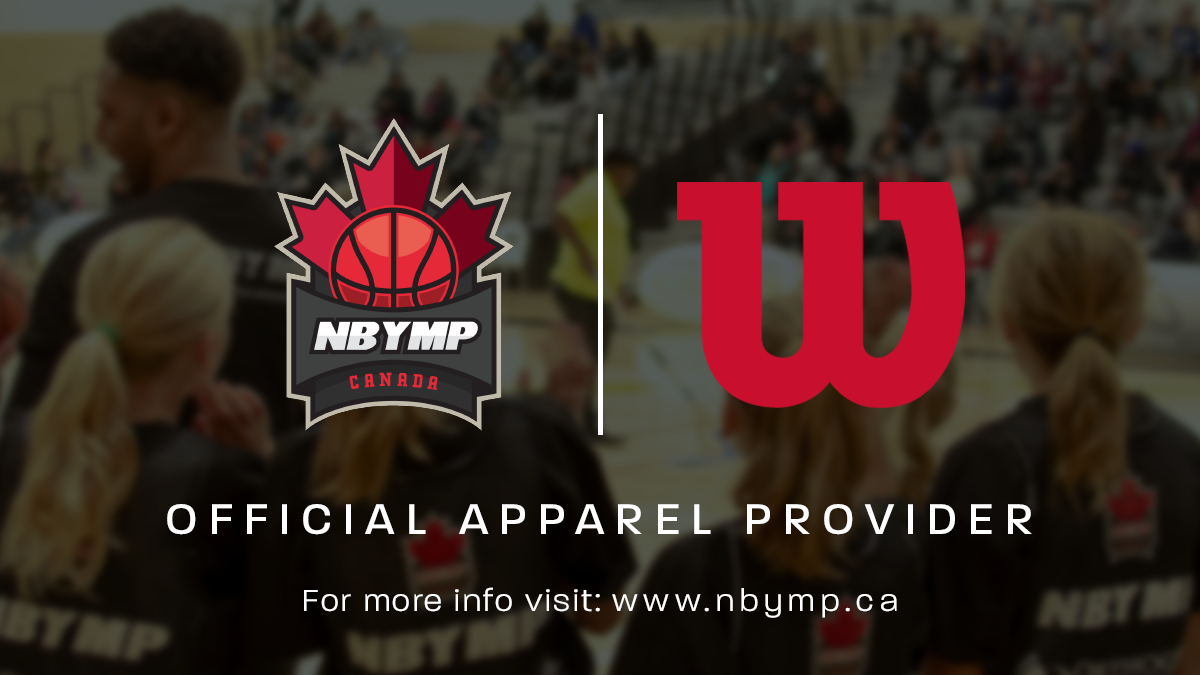 TORONTO, July 4, 2020 — The National Basketball Youth Mentorship Program (NBYMP) announced that they have partnered with Wilson Basketball and Wilson Sporting Goods, making them the official apparel provider of the organization.
As part of the partnership, Wilson Sporting Goods will provide the NBYMP with a variety of branded clothing and basketball accessories, which is now available on the Wilson Clothing Store online. With this collaboration, the NBYMP becomes Canada's first and only youth basketball organization to partner with the prestigious brand. Wilson has also recently partnered with the NBA, WNBA, NBA G-League, and Basketball Africa League.
"We are committed to growing the game of basketball on a global stage and our goal is to have partners that reflect the communities we represent," said Jordan Delegal, Territory Specialist for Wilson Sporting Goods. "Understanding that sports is a connective thread to bridge communities, we see grassroots partnerships with organizations like NBYMP as an instrumental part in achieving that goal through coast-to-coast professional guidance, education and programming. The NBYMP is a game-changing resource for athletes, families and communities through the game of basketball. We have some exciting things in the works and fired up about bringing our ideas to life."
Kevin Wilson, founder of the NBYMP, says he is excited for this partnership with Wilson, a prestigious brand that has helped to shape the global basketball community for many years.
"They have a passion for youth development which aligns perfectly with our core values," Wilson said. We couldn't be more excited for this partnership and we look forward to many years of positive growth together. Our youth and families at the NBYMP can expect high quality apparel and customer service and we have decided to lead by example while continuing to provide a 'gold-standard' level of service with this partnership."
To shop for the new products, you can check out the Wilson online apparel shop on the NBYMP website.