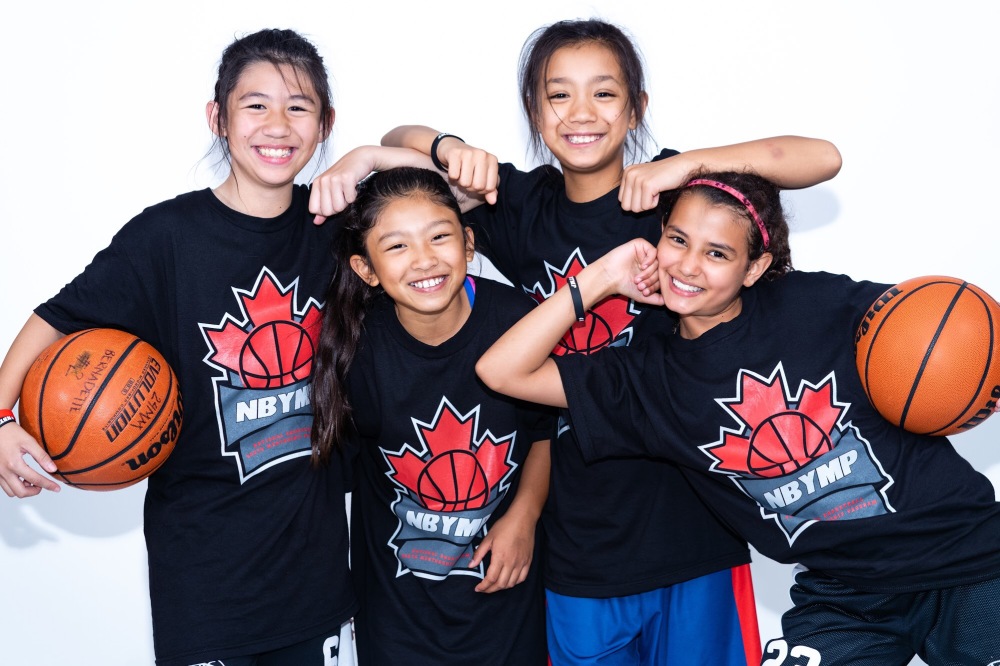 Learn About The NBYMP
Welcome to the National Basketball Youth Mentorship Program (NBYMP)!
The NBYMP is a non-profit organization that provides youth with strong and valid mentorship from Canadian professional basketball athletes, university athletes, and university / college coaches. 
The NBYMP also provides professional teachings to youth in the areas of sport psychology, sports nutrition, injury prevention / athletic development, financial literacy, film breakdown (on-court video analysis), academic empowerment, and spiritual development. All seminars are tailored by age, basketball-focused, and delivered by qualified professionals to optimize engagement from youth.
Youth also have access to FREE academic tutoring and FREE college grants through the NBYMP Foundation. For more information about the NBYMP Foundation, please visit www.nbympfoundation.org.
Our NBYMP mentors and professionals take great pride in knowing that they are positively impacting the lives of youth across Canada and they have all agreed to give back to the next generation of athletes both on-and-off the court! This gives our youth the confidence and willingness to reach out to our mentors personally through emails and/or audio and video calling, to ask specific questions about basketball or even about everyday life.
NBYMP Workshops
The NBYMP prides itself on delivering the "BEST of the BEST". At each Workshop, event, or educational seminar, we aim to bring in the best athletes, the best coaches, and the best speakers within that area. Reason being, we genuinely care for each mentee (and parent) within the NBYMP! We only want to provide them with accurate, valid, and credible information that can be used and implemented on a daily basis.
There is currently no other basketball program like the NBYMP. We provide a unique and holistic approach to learning that prioritizes youth development AND parent-involvement. In short, we ensure that everyone within the NBYMP is empowered, educated, and prepared for everyday life within and outside the game of basketball.
Erin McAleenan – University of British Columbia (Head Coach of Women's Basketball Program)
Hear from UBC Head Coach, Erin McAleenan, about what makes the NBYMP stand out
Meghan McPeak – WNBA & NBA G-League Broadcaster
Hear from THE Canadian broadcaster, Meghan McPeak, about the NBYMP and what makes us different from the rest
Aych Hamaoui – Humber College Women's Coach
Hear from 2x National Champion, Coach Aych Hamaoui about what makes the NBYMP so unique
Nick Wiggins – Professional Basketball Player
Hear from NBYMP Mentor and pro athlete, Nick Wiggins, as he shares his thoughts on basketball development for the youth + what makes the NBYMP so unique!