Spiritual Development
#NBYMP
We understand that faith plays a huge role in the lives of athletes. The National Basketball Youth Mentorship Program and the NBYMP Foundation both accept and proudly welcomes everyone regardless of individual religious beliefs, age, ethnic background, gender, or any other qualities that make someone unique. Through this service, we simply aim to provide an optional tool/resource that youth and families can use to assist in everyday life both on and off the court.
Hear from WNBA athlete, Kayla Alexander (NBYMP Mentor)
We caught up with WNBA player and Ontario native, Kayla Alexander, and discussed the importance of a strong belief system! Hear how her faith has positively impacted her life both on and off the court! (1 minute video)
 If you are looking to find, maintain, or grow your faith / belief system, our spiritual development coaches can help you along your journey! We will do our best to answer any questions that you may have and we will Mentor you along the way! Feel free to contact us by clicking below:
NBYMP Bible Study for Ages 8-19!

Join us every Sunday via Zoom! 
Check out the flyer for more information. To register, email us at [email protected]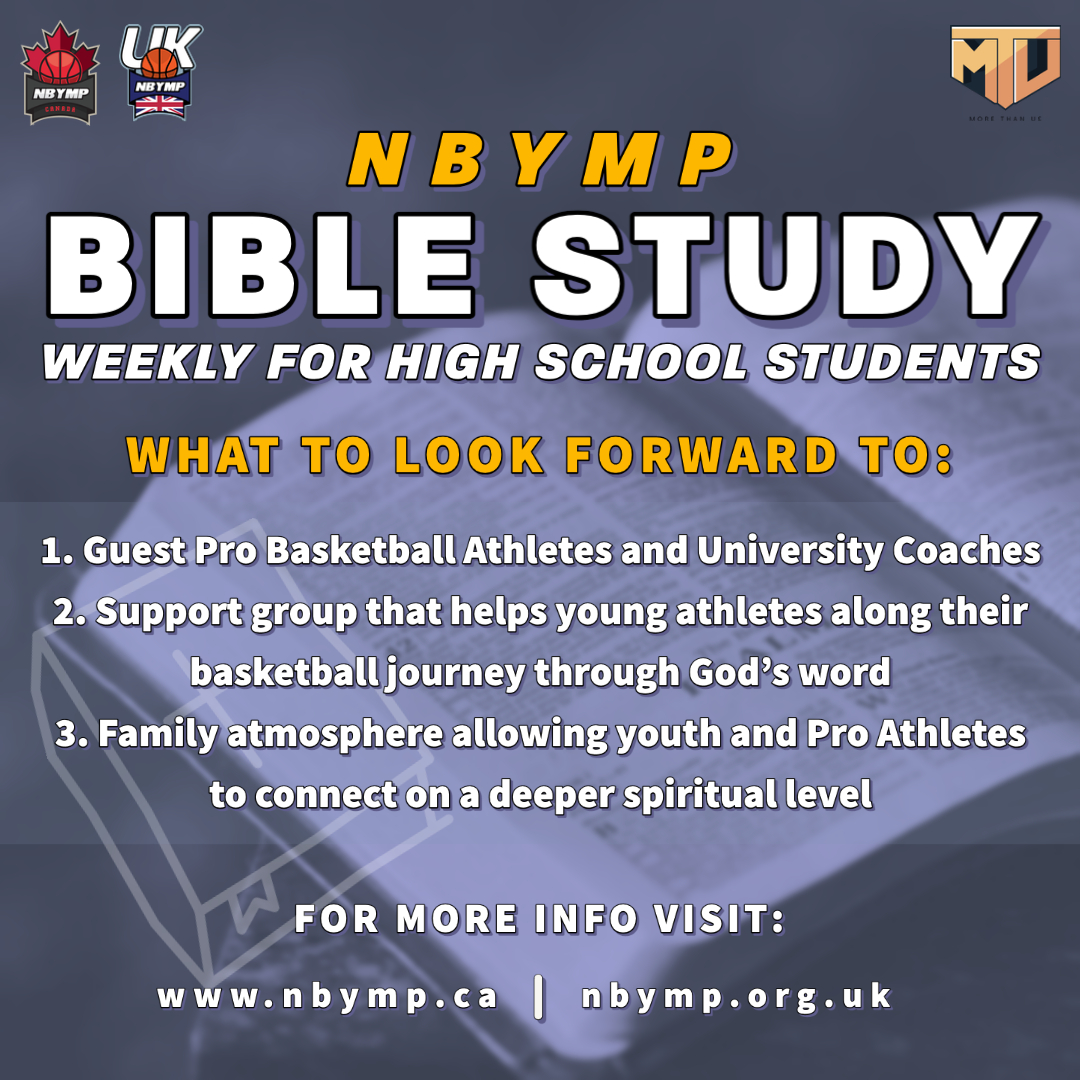 "Full-Court Faith" Podcast
(Presented by the NBYMP)
The "Full-Court Faith" podcast (presented by the NBYMP), is a groundbreaking platform for basketball athletes that aims to empower them along their spiritual journey. Available on all podcast platforms and YouTube!