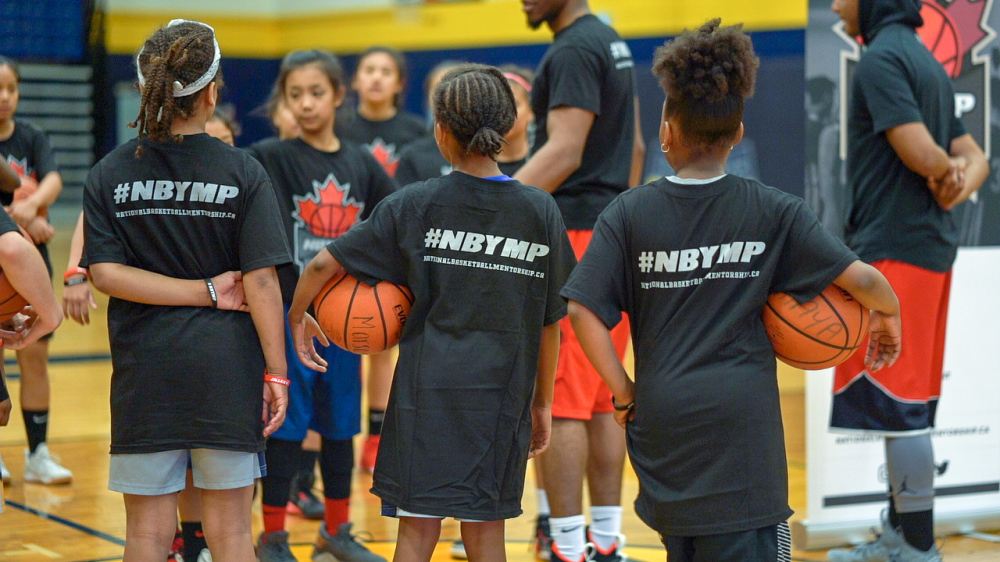 NBYMP Workshops
The National Basketball Youth Mentorship Program offers summer Workshops in various cities across Canada to youth under the age of 19. These Workshops feature NBYMP Mentors and allow mentees to meet their mentors face-to-face. In addition to on-court coaching and skill development from pro athletes and university coaches, these Workshops include seminars pertaining to sport psychology, nutrition, financial literacy, athletic development, and much more. The goal is to provide NBYMP mentees with the resources and tools needed to be phenomenal both on and off the court.
Stay Tuned for Workshop Dates and Announcements!
100% Money Back Guarantee!
We pride ourselves on delivering a unique basketball experience for youth that offers invaluable teacherings both on and off the court. Not Satisfied? We will give you a FULL refund!
It was great to get NBYMP into Brockville to work with our players. every kid I talked to said they loved every second of the camp. Touching on different, useful topics made it stand out from the normal skill camps. The coaches were young leaders and had the same goals as the kids at the camp when they were that age. Would recommend any organization bringing in Kevin and his team.
From hearing the speakers to having an opportunity to do some of the warm up exercises , I felt that this camp was so complete , and very accessible. I loved the location and everything that coaches and facilitators had prepared for the kids.
I wish i had come across this organization earlier , I am happy I found such a supportive environment for my son
The weekend workshop was absolutely fantastic. My son was asking to go again before we even left the parking lot. This program is unique in that there is a strong emphasis on healthy development both on and off the court. The education component is comprehensive and engaging. There were plenty of challenging drills, great games and scrimmage opportunities. The coaches were incredible role models with many positive messages to share throughout the weekend. They had endless energy and enthusiasm and a wonderful rapport with the kids.
Hear From Our Coaches!
Erin McAleenan – (Head Coach at the University of British Columbia)